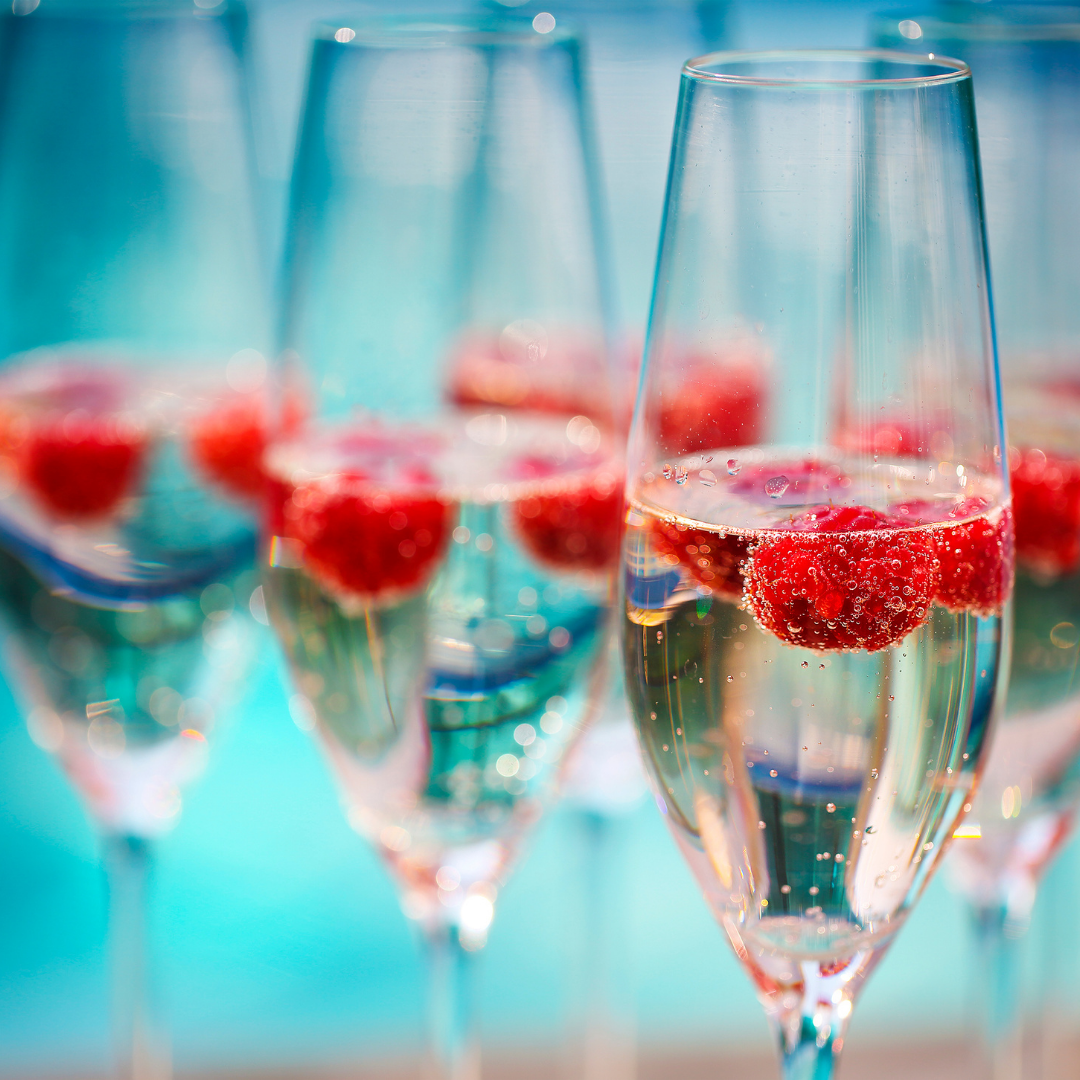 It's coming up to a friend's birthday, right? Or, if it isn't, some other event's happening that means it's time to get them a great gift. It's always a bit of a struggle, isn't it? Don't worry though. If they're a foodie, all it takes is one good look around their kitchen and you'll have a great idea about what they may need. Or, if you're one yourself, these could be the perfect things for the next big event you'll be asking for something for!
Champagne Coupe Glasses
Let's start off with a little glitz and glam. We all love a nice glass of something fizzy, and these make a great option to sip at that bottle of bubbly on a special occasion. Plus, they're more unique than the classic flutes, meaning that if they have those already you're not double-dipping on a gift.
Magnetic Black Marble Knife Block
Marble is easy to clean and maintain in a busy kitchen space, and also has a chic look to it that is timeless. With that in mind, using it as the base for a magnetic knife block just makes sense. There's a few good options on the market, but black is classic, right?
Wooden Cutting Board With Handle
Your friend for sure has a good cutting board. But do they have a fancy one? If the answer is no, getting one with a handle can make a world of difference for when they're hosting guests. These kinds of boards do double duty – both as a carving/chopping space, and also as an option for laying out charcuterie for a party.
Cast Iron Enamelled Dutch Oven
This is a kitchen classic for a reason. The enamelled Dutch oven is a multitasking machine in the cooking world, able to handle long and fast cooking alike. They can be a little pricey, but if you're looking to spoil your friend with something special, this is just the ticket.
Gooseneck Kettle
Is your friend a tea or coffee fiend? Are they experimenting with different pours and brews? Perhaps they just need a quick way to boil water without ruining their kitchen aesthetic. No matter which way it falls, getting them one of these elegant kettles is sure to go down well.
Cookbook Stand
A practical gift for sure, but one they may not realize they needed until you hand it over. How many times have we knocked over cookbooks while following a recipe, or spilt something over a page that just won't clean out? A stand helps save books, and meals.
Air Fryer
Sometimes our foodie friends have a want to cook things that they just can't in their space. Frying is often the bane of rental kitchens, with some not having hood extractors, or with people just not feeling confident to do such a thing. An air fryer could be the best option for people in those positions.
Electric Wine Bottle Opener
This is a bit situational, but if you or your friend are wine fiends and have some issues with the hands, it could be a great kindness to get a tool that relieves stress from the wrists in the kitchen. Plus, you could pair this with a bottle of their most loved wine, to sweeten the deal.
Soap Dish With Strainer
Okay, a bit of a plain one, but practical for sure. And you can get some beautiful looking soap dishes these days, so splurge a little on it. It'll help in the long run, and can look beautiful around the kitchen sink. Not bad, right?
From Crook to Cook: Platinum Recipes from Tha Boss Dogg's Kitchen
One thing that always seems to be true is that, no matter how many cookbooks someone has, one more is always welcomed. And what could be better than getting the one, the only, Snoop Dogg's cooking tips and tricks in the kitchen? Great for the friend with a sense of humor, or for someone who is a fan, this makes a great little gift.